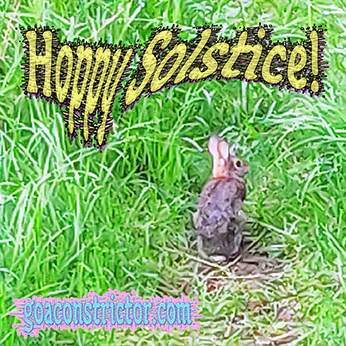 …HOPPY SOLSTICE!…
(1hr28min/320MP3/172.1MB/©2019)
Genre: Psychedelic Solstice Goa Trance

Download/Stream Audio: goaconstrictor-hoppySolstice.mp3
…June's a great month.
The temperature is about as peak as I can go without it impacting my sense of self and my interactions with others.
The days are long, the gardens smell great, people all dress up a bit more and look a touch more flirty. June is psymply fantastic.
In addition to the above, there is of course the USA version of 604 Day (June 4th); Kids get out of school; Flag Day…
Good ol' Flag Day
🏁🚩🎌🏴🏳️🏳️‍🌈🏴‍☠️🇦🇨🇦🇩🇦🇪🇦🇫🇦🇬🇦🇮🇦🇱🇦🇲🇦🇴🇦🇶🇦🇷🇦🇸🇦🇹🇦🇺🇦🇼🇦🇽🇦🇿🇧🇦🇧🇧🇧🇩🇧🇪🇧🇫🇧🇬🇧🇭🇧🇮🇧🇯🇧🇲🇧🇳🇧🇴🇧🇷🇧🇸🇧🇹🇧🇼🇧🇾🇧🇿🇨🇦🇨🇨🇨🇩🇨🇫🇨🇬🇨🇭🇨🇮🇨🇰🇨🇱🇨🇲🇨🇳🇨🇴🇨🇷🇨🇺🇨🇻🇨🇼🇨🇽🇨🇾🇨🇿🇩🇪🇩🇬🇩🇯🇩🇰🇩🇲🇩🇴🇩🇿🇪🇦🇪🇨🇪🇪🇪🇬🇪🇭🇪🇷🇪🇸🇪🇹🇪🇺🇫🇮🇫🇯🇫🇰🇫🇲🇫🇴🇫🇷🇬🇦🇬🇧🇬🇩🇬🇪🇬🇫🇬🇬🇬🇭🇬🇮🇬🇱🇬🇲🇬🇵🇬🇶🇬🇷🇬🇸🇬🇹🇬🇺🇬🇼🇬🇾🇭🇰🇭🇳🇭🇷🇭🇹🇭🇺🇮🇨🇮🇩🇮🇪🇮🇱🇮🇲🇮🇳🇮🇴🇮🇶🇮🇷🇮🇸🇮🇹🇯🇪🇯🇲🇯🇴🇯🇵🇰🇪🇰🇬🇰🇭🇰🇮🇰🇲🇰🇳🇰🇵🇰🇷🇰🇼🇰🇾🇰🇿🇱🇦🇱🇧🇱🇨🇱🇮🇱🇰🇱🇷🇱🇸🇱🇹🇱🇺🇱🇻🇱🇾🇲🇦🇲🇨🇲🇩🇲🇪🇲🇫🇲🇬🇲🇭🇲🇰🇲🇱🇲🇲🇲🇳🇲🇴🇲🇵🇲🇷🇲🇸🇲🇹🇲🇺🇲🇻🇲🇼🇲🇽🇲🇾🇲🇿🇳🇦🇳🇨🇳🇪🇳🇫🇳🇬🇳🇮🇳🇱🇳🇴🇳🇵🇳🇷🇳🇺🇳🇿🇴🇲🇵🇦🇵🇪🇵🇫🇵🇬🇵🇭🇵🇰🇵🇱🇵🇲🇵🇳🇵🇷🇵🇸🇵🇹🇵🇼🇵🇾🇶🇦🇷🇴🇷🇸🇷🇺🇷🇼🇸🇦🇸🇧🇸🇨🇸🇩🇸🇪🇸🇬🇸🇭🇸🇮🇸🇰🇸🇱🇸🇲🇸🇳🇸🇴🇸🇷🇸🇸🇸🇹🇸🇻🇸🇽🇸🇾🇸🇿🇹🇦🇹🇨🇹🇩🇹🇬🇹🇭🇹🇯🇹🇰🇹🇱🇹🇲🇹🇳🇹🇴🇹🇷🇹🇹🇹🇻🇹🇼🇹🇿🇺🇦🇺🇬🇺🇳🇺🇸🇺🇾🇺🇿🇻🇦🇻🇨🇻🇪🇻🇬🇻🇮🇻🇳🇻🇺🇼🇫🇼🇸🇽🇰🇾🇪🇾🇹🇿🇦🇿🇲🇿🇼🏴󠁧󠁢󠁥󠁮󠁧󠁿🏴󠁧󠁢󠁳󠁣󠁴󠁿🏴󠁧󠁢󠁷󠁬󠁳󠁿
Aren't they special?
They look harmless but don't a lot of people ultimately end up dying because of a blind faith to the symbol? Maybe we need a singular flag for the entire globe. Maybe we should have blind faith in something different… psymething psychedelic… 😉 lol
*sigh…
Anyway, not only that stuff, but June also has Summer Solstice. The solstices and equinoxes are all delightful in their own ways and, while listening to a bunch of music while working in my garden last weekend, I decided to come inside and record a little mix to capture the energy of this time of year.
If you're needing a quick blast of some funky, acidic, goa trance; here's a <90 minute journey for your pleasure. Featuring some tracks I've played before and others you may not know, from artists such as: Doof, Green Nuns of the Revolution, Hired Goonz, Huopatossu Mononen, Lemon Slide, Loopus in Fabula, Mandalavandalz, Oforia, Outolintu, Satori, Save the Robot, Snake Thing, Ticon, and X-Dream.
Hoppy Solstice everyone!
[click button to show track listing]
xoxox
-Goa
Questions? Email: goa[at]goaconstrictor[dot]com
No added psugars.
No added psalts.
100% free range, cage free, organic Psychedelic.
Available at a Psychedelicatessen near you.
( Subscribe to the FABULOUS! Radio podcast…
)
( Follow me on the SoundCloud…
)
( Send me music with the Dropbox…
)
( Donate to my hosting fees with the DreamHost…
)
( Like me on Facebook…
)