…ANOTHER GOOD MORNING…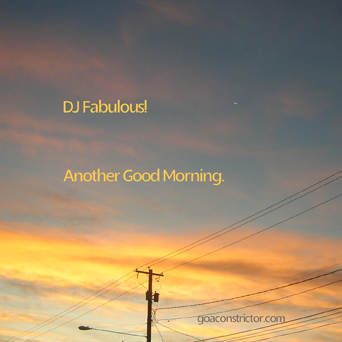 Genre: Calming Psychedelic Sounds / Electronic / Folk / Morning / Pretty
(75min/VariableMP3/107MB/©2009)
From time to time in ones life, it's likely that you'll encounter some mornings of absolute delight and others that are less than pleasant. This is a mix for those mornings that you wake up and are amazed that you're still here. Smile, you've made it to another good morning.

xoxox
-A'damn
Questions? Email: goa[at]goaconstrictor[dot]com
No added psugars.
No added psalts.
100% free range, cage free, organic Psychedelic.
Available at a Psychedelicatessen near you.
( Subscribe to the FABULOUS! Radio podcast…
)
( Follow me on the SoundCloud…
)
( Send me music with the Dropbox…
)
( Donate to my hosting fees with the DreamHost…
)
( Like me on Facebook…
)