Hello!
It has been a year since I have made a fully psychedelic mixed CD, so I thought it was time to correct this oversight. And correct it I did!
TWO FULL DISKS
157 MINUTES OF PSYCHEDELIC AUDIO STORM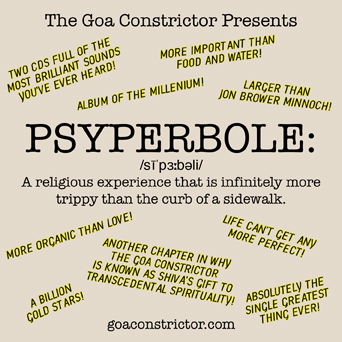 Mix includes: Texas Faggott, Lightaman Jr, Terrafractyl, Primecyde, Okta, Sattel Battle, Psilodump, Benza, Ticon, Puoskari, and many more!
Download links, full tracklist and art are available in the DJ Mixes area.
Enjoy!
xoxox
-A'damn